Rispoval RS+Pi3 Intranasal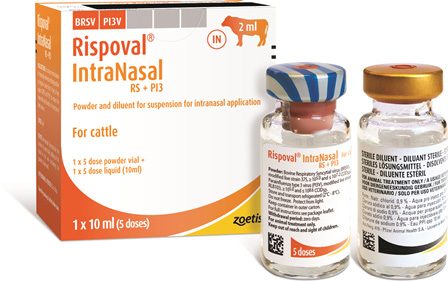 Rispoval RS+Pi3 IntraNasal is a simple intranasal vaccination that provides protection against RSV within 5 days of administration.
SINGLE DOSE
VACCINE for RSV and Pi3 viruses
RSV protection within

5 days

Pi3 protection within 10 days

Provides p

rotection

against RSV and Pi3, two of the most common causes of virus pneumonia in Irish calves and weanlings1.
According to the 2014 All Island Disease Surveillance report 47% of all respiratory disease diagnoses in Irish Veterinary labs were in calves less than 10 weeks of age, which indicates that these young calves are the animals that are most susceptible to pneumonia.
Pneumonia in Beef Animals can result in:
An average cost of €93 per case at time of disease2 (treatment costs, time etc)
72g reduction in daily live weight gain for moderate cases3 = 22kg loss over 10 months
202g reduction in daily live weight gain for severe cases3 = 61kg loss over 10 months
Product Information
Powder & diluent for suspension for intranasal application
Presentations: Single Dose Vial, 5 dose (10ml), 25 dose (50ml)
Active Ingredients: Modified live strains of Bovine Parainfluenza 3 (Pi3) virus and Bovine Respiratory Syncytial Virus (BRSV)
Indications: For active immunisation of maternally derived antibody positive or negative calves from 9 days of age against BRSV and PI3, to reduce the mean titre and duration of excretion of both viruses
Dosage: 2 ml by intranasal administration from 9 days of age
Withdrawal:0 days
Legal Category: POM (E) VPA Number:10438/089/001
Summary of Product Characteristics: Full product licence here
---
References:
1CVRL data 2013
2Andrews 2000
3Williams & Green 2007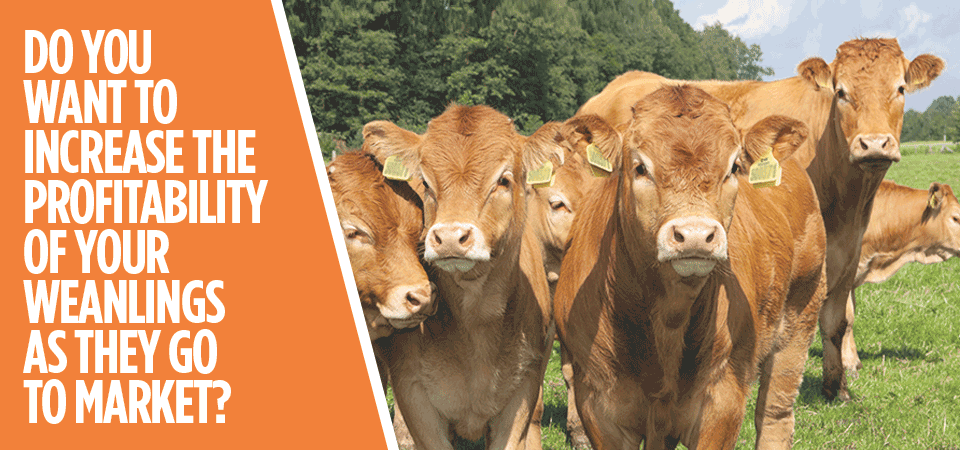 Ask your medicine provider about SureCalf
Click here to find out more about SureCalf

You are now leaving the regional website to access another site in the group.

Regulatory constraints and medical practices vary across regions from market to market. Consequently, the information provided on the site in which you enter may not be suitable for use in your region.