Cydectin Oral Drench for Sheep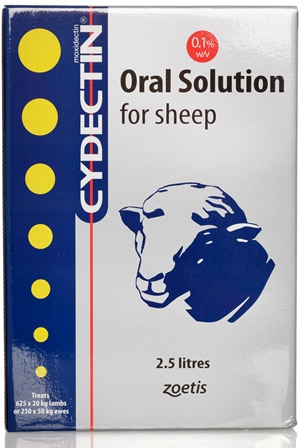 Cydectin Oral Drench for sheep contains moxidectin. It is a wormer for both ewes and lambs.
Cydectin for sheep has persistent activity against key sheep parasites. It provides up to 35 days of persistent protection against both Haemonchus and Teladorsagia worms.
In addition Cydectin has been shown to be effective against certain strains of worms that are resistant to white (benzimidazole) doses.
Dose rate: 1ml/5kg
Meat withold: 14 days
Milk Withold: 5 days
Summary of Product Characteristics: Full product licence here