Sheep worms and their control
Worms (Nematodes) can have a significant impact on both the health of lambs and the profitability of sheep farm enterprises. Controlling these parasites has always been challenging due to the severity and at times unpredictability of the diseases and in recent years the issue of anthelminthic resistance has reared its head. To have a successful worming programme is like managing a football team; you need to understand the opposition and know what talent you have on your side. The "opposition" are the worms and the "talent" are the doses at your disposal and pasture management.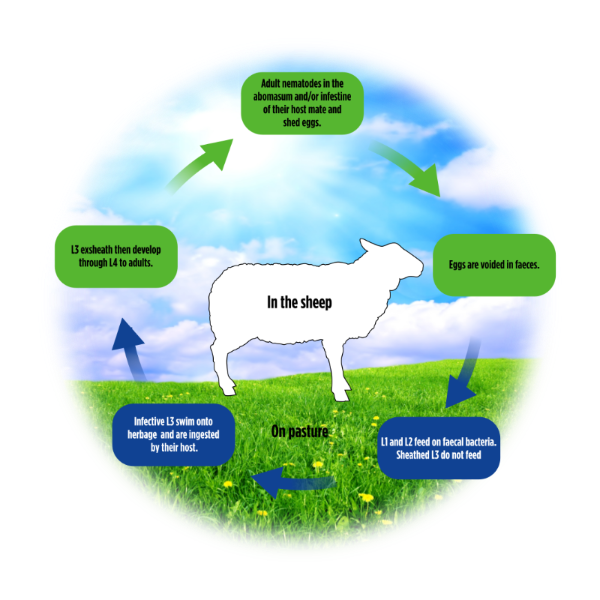 The stomach and intestinal worms of sheep all have a direct life cycle, consisting of parasitic stages within the sheep and a non-parasitic stages on the pasture. Eggs are passed in the faeces onto the pasture and hatch. The larvae develop and leave the dung pat and migrate onto the sward in the right conditions. Here the sheep will graze them along with the grass and once in the stomach or intestines they become adults, mate and produce more eggs, and the cycle continues.